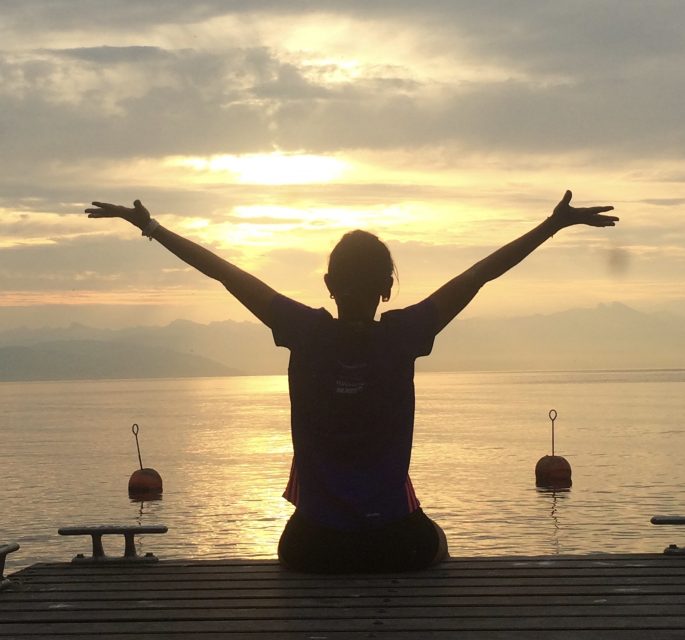 I know that conscious breathing has an almost magic power. But I was still positively surprised to see a client free herself from panic attacks in only 2 breathing sessions!
She was always scared to take the motorway when there were construction work going on. These places where the road was getting narrow scared her a lot. To the point of avoiding taking the motorway or to ask someone to drive and to accompany her.
She came to see me with this precise goal; to free herself from these panic attacks on the motorway. Her fears manifested with lack of oxygen and accelerated heartbeats. She did not breathe anymore – as we all do under big stress. Of course her body and especially her brain did not receive enough oxygen and she could not think nor concentrate anymore. She was tetanised and she panicked.
In only 2 sessions she could free herself from these panic attacks. I have seen her again the other day, 2 years after those sessions, and she confirmed that she never had any panic attack anymore and taking the motorway was not a problem at all.
That is why I wanted to tell you this story. I think it is quite impressive. Our being has an amazing capacity of healing and the breath is the motor of our being.
A panic attack has no logic and is difficult to control. Certain events remind us of certain memories, often stored in our unconscious, in the cellular memory in our body.
Through the breath we can connect to those memories, in a gentle way, and liberate them without always understanding and knowing the exact triggers.
This deep connection that we create and feel when we breathe, allows to let go of the blockages, in order to be able to live our life fully and authentically, filled with joy and confidence.
It is important to breathe regularly (fully), even for 5 minutes a day. Nevertheless, for panic attacks it is necessary to go deeper, and I can only recommend some full sessions in a row, or an intensive retreat.
[su_lightbox type="inline" src="#my-custom-popup"]
Click here
[/su_lightbox] to download a free guided breathing exercise. [su_lightbox_content id="my-custom-popup"][contact-form-7 404 "Not Found"][/su_lightbox_content]